Almost 30 years, microwave control has been the guiding principle of our history. Originally in the telecommunications department, it has "sharpened"; in response to the requirements of the Defence and Aeronautics markets.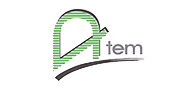 Creation in 1990 in Solliès-Pont, in the south of France, Workshop of the Electro-Magnetic Transmission (ATEM), specializes in the assembly of coax cable assemblies to way. The company brings its know-how to contribute to the development of 2G in telecommunications, then positions itself with major accounts of Defense, in search of microwave solutions to meet their technical requirements
Certification ISO 9001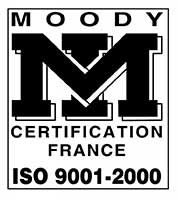 Takeover of the Company
Arnaud Sackda, Electronics PhD, bought the company, convinced of the company's growth potential and the technical strengths of its products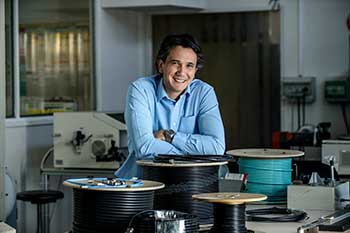 Creation of an engineering team
It is dedicated to the links and integration of microwave subsystems to meet the most complex technological demands. The company takes its first steps on the aerospace market by developing wired technical cables in outsourcing activity of Nexans
International opening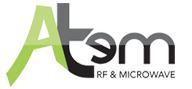 ATEM launches international business development activities, mostly in North America and creates a subsidiary in Canada (Montreal).
ATEM provides sales opportunities in Brazil for THALES, significantly in the radar field. ATEM wins orders in Defense in India
ATEM invests the perimeter surveillance radar market and becomes the exclusive distributor in France and in French-speaking countries of NAVTECHRADAR, one of the world leaders in the deployment of radar technologies for safety, security, industry or transport.

Connectivity on board aircraft is developing strongly. Present on the equipment of the cockpit, Atem begins to propose coax cable assemblies dedicated to the Wi-Fi on board.
ATEM is preparing the approval of CNES know-how and is committed to a "PART 21" approach in design (Part 21 J) and production (Part 21 G). PART is the regulation of the European Aviation Safety Agency (EASA) to govern airworthiness in civil aviation and to guarantee a high and uniform level of aviation safety.
ATEM boosts its activities on two strategic markets:
In-Flight Entertainment & Connectivity (IFEC)
The company is strengthening its investment in the growing market for the deployment of the Internet onboard aircraft by offering cable assemblies kits. More broadly, ATEM is positioned as a solution provider for the transmission and reception of signals between "communicating" subsystems (distress beacons, on-board computers, etc.). Since 2018, ATEM attends as an exhibitor AIX in Hamburg, the main exhibition for aircraft interiors.
Safety for sensitive sites
The company develops a civil security solution organized around a perimeter surveillance radar to detect automatically potential threats and a PTZ camera to confirm the level of threat.
ATEM becomes the new owner of VN Composites, a French SME specialized in designing, prototyping and manufacturing composite technical parts. ATEM expands its expertise and know-how and intends to propose a more complete offer for its customers in the future.