Our know-how in radiofrequency and microwave field urge ourselves to close to radar applications. We thus develop with partnership a new radar solution for perimetric surveillance applications.
A PERIMETER SURVEILLANCE SOLUTION
Since 2016, ATEM has positioned itself on the market to protect sensitive sites and critical infrastructures through perimeter surveillance radar systems. Microwave frequencies are at the heart of radar detection. Faced with the increase in risks and threats, especially terrorist threats, all over the world, our technological expertise in the integration of complex systems facilitates the development of devices for securing the territory.
With NAVTECHRADAR, the world's leading designer and manufacturer of perimeter safety radar solutions for safety and security, we combine our respective expertise to imagine a new type of mobile autonomous radar connected.
Our solution is to offer an integrated radar surveillance system which automatically operates a PTZ (Pan Tilt Zoom) camera. The millimeter radar captures automatically reflected signals to detect potential threats while keeping false alarm rates among the lowest on the market. During an intrusion detection, to evaluate parameterizable scenarios determined by the operator, the system points almost instantaneously and automatically with the zoom level adapted by the PTZ camera in the direction of the intrusion to allow the operator to eliminate potential risk beyond doubt to real-time perception feedback.
Configure your security perimeters
A helpful detection and tracking tool based on the security settings of your site.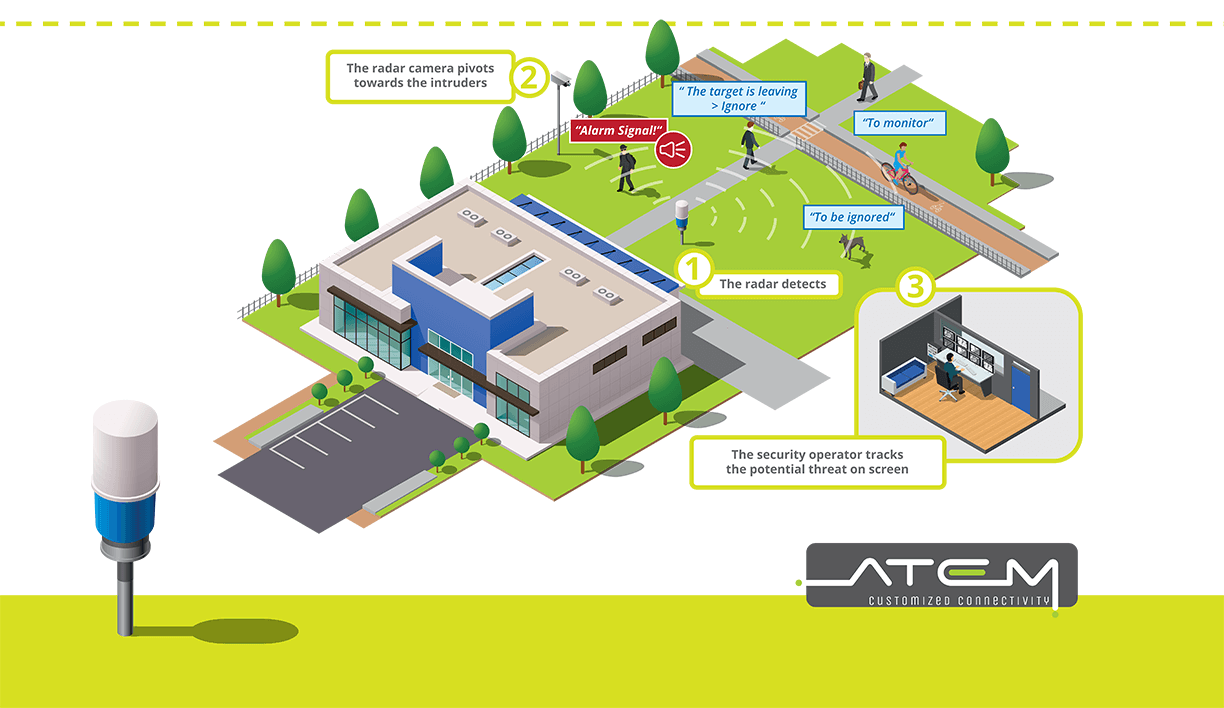 Our AMBITION
In addition to conventional video surveillance systems, to propose a radar solution that significantly improves detection by making it totally automatic (false alarm rate among the lowest on the market), either from fixed or mobile units.
Our perimeter monitoring solution under development will cover and secure large areas, 24 hours a day, in all climatic and light conditions. It will detect potential threats automatically and in real time. Our solution is mainly dedicated to sensitive sites, but the mobile version also allows us to offer a competitive solution to secure one-time events.
Our know-how in environments subject to electromagnetic constraints of all kinds allows us to study and recommend the most appropriate implementation of radar / camera systems on site.
PEDESTRAIAN RANGE DETECTION ACCORDING TO THE TYPES OF HDR RADARS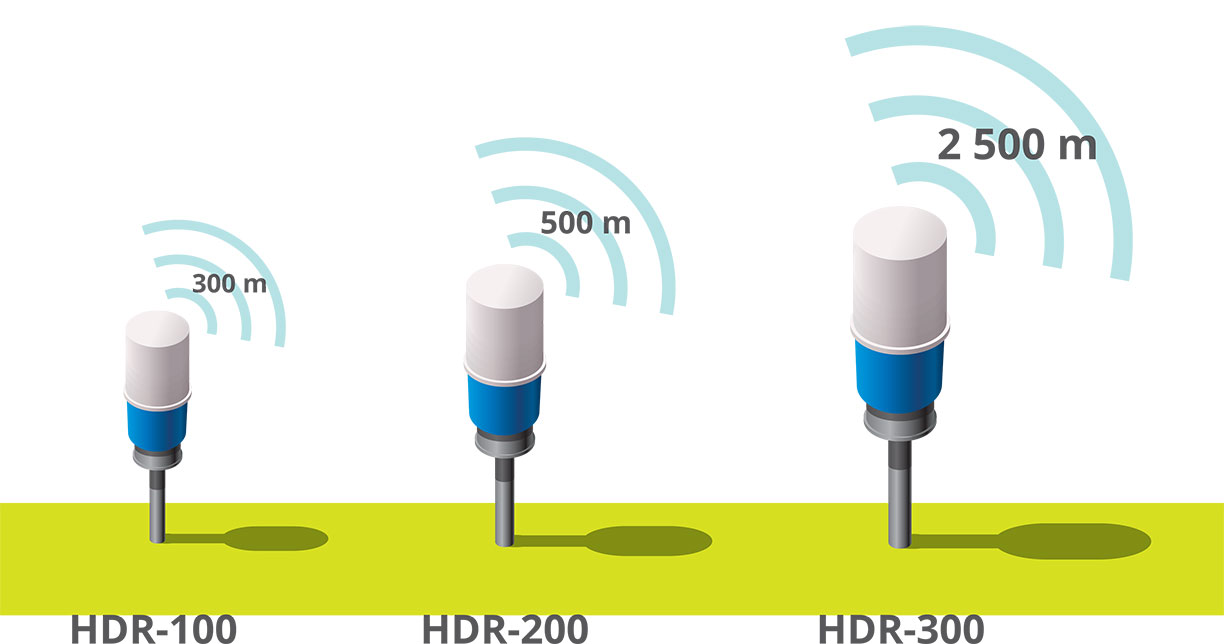 Document dédié aux intégrateurs des solutions de sécurité/sûreté d'Atem
Veuillez vous connecter pour voir le document